This Little Girl's Scrapbook Proves Exactly Why Strong Female Characters Are So Important via Buzz Feed
She's my hero today.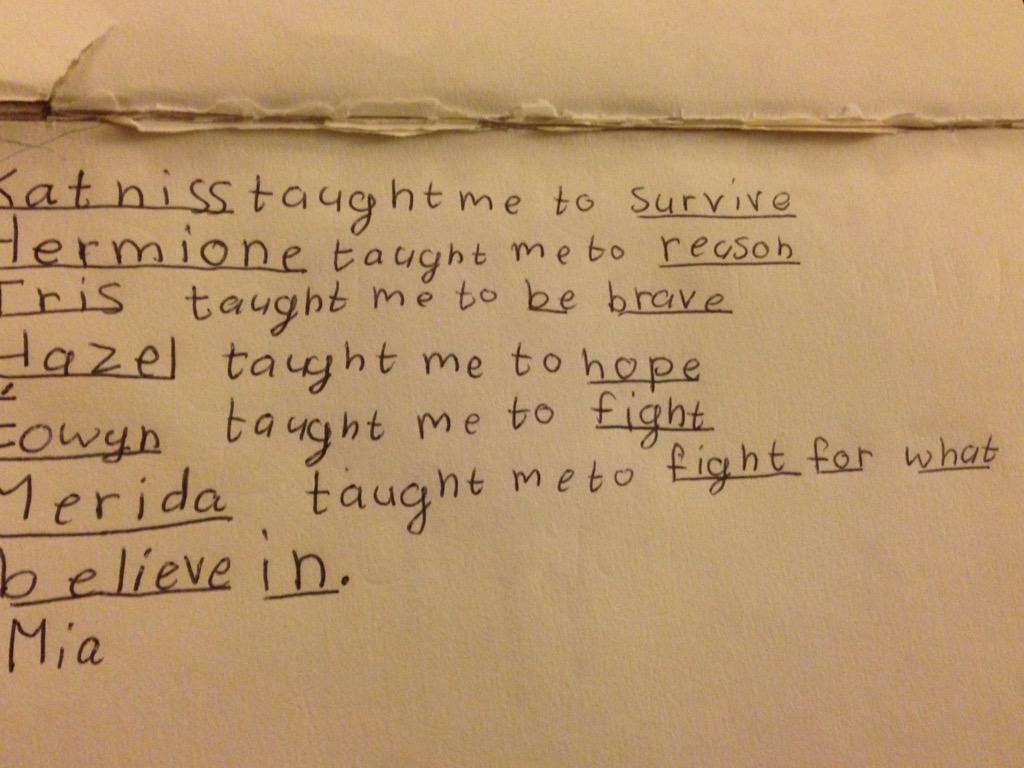 Amy & Roger's Epic Detour by Morgan Matson
Review: Feel-good, road trip story punctuated by fun little scrapbook items & pictures from the trip scattered throughout the book. I definitely think Ms. Matson did her job well because now I want to go on a road trip. This book was a delight to read and had surprisingly profound depth. I recommend reading the hard copy (either the hardback or paperback) instead of an e-book because I don't know how well the scrapbook aspect would translate to digital and it really enhanced the whole experience.